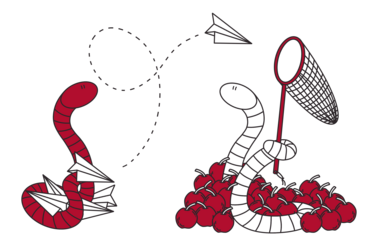 Get in touch
You would like to give us feedback on the demo project or do you have questions?
Would you like to join our team?
Find us on typo3.org!
By the way: Creating forms as an editor with TYPO3 is simple
TYPO3 offers an extension that creates simple forms for your website.
Forms can be created by editors in the Forms module in the backend.
Why don't you try it out by copying the forms we've already created?
Just add, edit or delete form fields as you wish.
Insert the forms plugin as a new content element on a page to try out your form!
You're welcome to fill out this contact form as well. Since it's only for demo reasons, though, we will not be getting your message and no mails will be sent out to anyone.
If you want to get in touch with us, you can find us here.