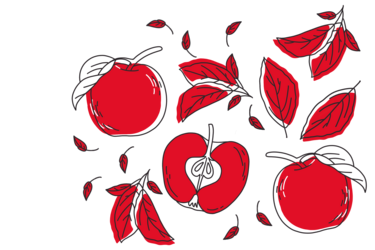 Belle de Boskoop
The apple cultivar Belle de Boskoop is - as its name suggests - originated in Boskoop, Netherlands. Starting as a chance seedling in 1856 and discovered by the pomologist Johannes Wilhelm Ottolander, it has been a wide-spread and popular cultivar since 1863.
The apple with its many variants (red, yellow or green) is firm, fragrant, tart and can contain more than four times the vitamin C of "Golden Delicious" or "Granny Smith".
The Belle de Boskoop is a good choice for many recipes. Due to its high acidity it works well for apple sauce, apple pancakes, apple pies or baked apples.
It is also widely used for apple juice, apple wine and fruit brandy.
Side note: If you tend to have an allergic reaction to some apples, the Belle de Boskoop is an ideal choice due to its low allergen levels.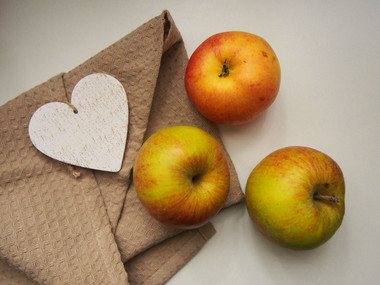 The apple grows very well in France's Normandy and ripens by the end of September until mid-October. Storing the apple after harvest (until March of the following year) should be no problem at all!
The tree with its strongly growing and overhanging treetop grows best on heavy, moist and preferably calcareous soil.
Side note: The trees have proven to be very fire-resistant!
Source: wikipedia.org